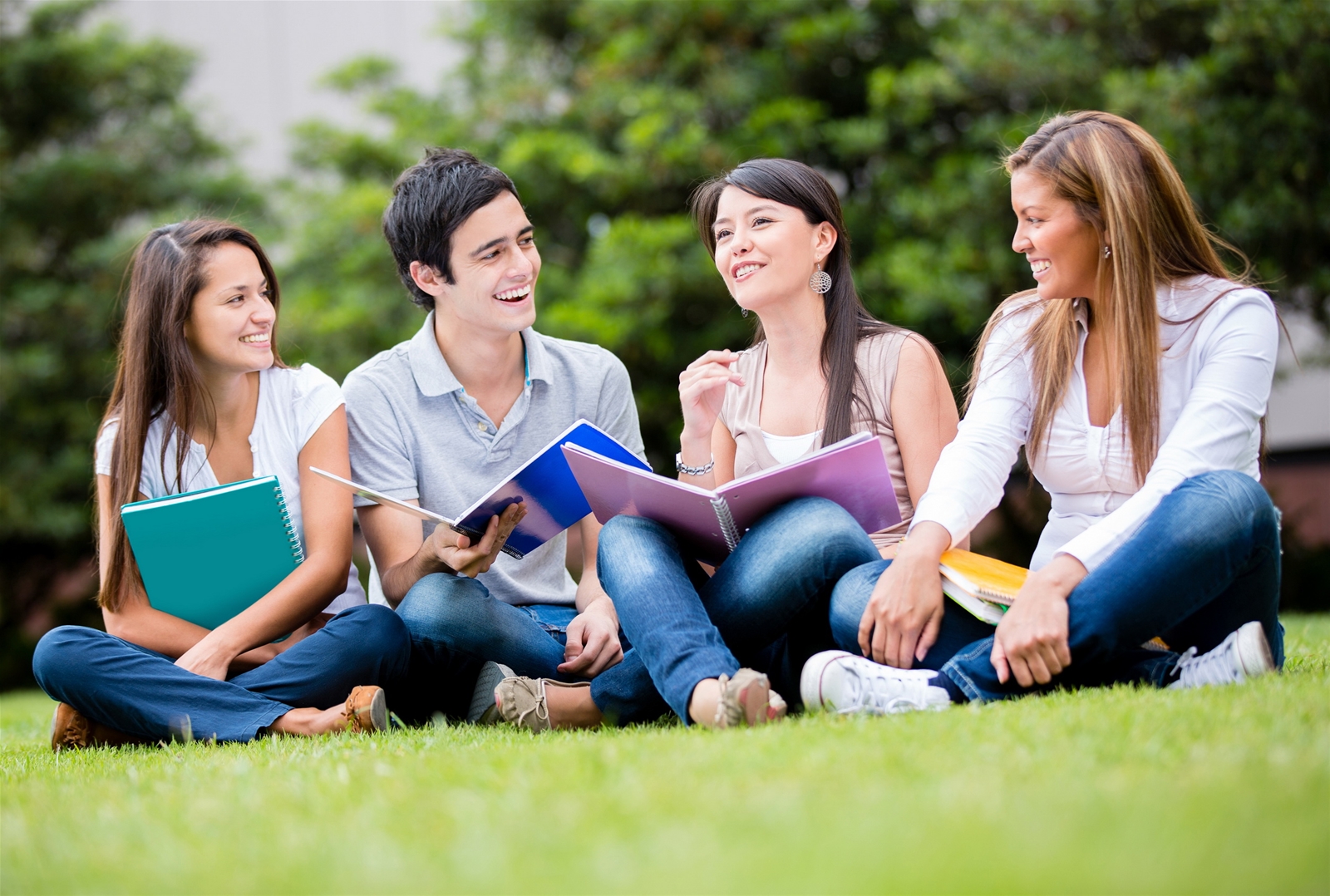 Bài tập tiếng Anh lớp 12 unit 5 có đáp án
Chuyên mục:
Lớp 12
|
08/09/2016
Hướng dẫn làm bài tập tiếng Anh lớp 12 kèm đáp án chuẩn sẽ giúp các em nắm vững kiến thức hơn
Bài tập tiếng Anh lớp 12 unit 5 chủ đề Higher Education theo sách giáo khoa, các em tham khảo để luyện tập tại nhà nhé.
UNIT 5: HIGHER EDUCATION
I. Put the following words into the right categories according to their stress pattern.
education

existence

applicant

insurance

university

admission

preference

undergraduate

aborigines

agency

indicated

average

certificate

sociology

architecture

academic

requirement

institution

considerably

tertiary

archaeology

severely

candidate

Mathematics

opportunity

performance

international

majority

agriculture

agricultural

tutorial

available

thoroughly

identity

security

economics

linguistics

engineering

creativity

Proficiency

First syllable

Second syllable

Third syllable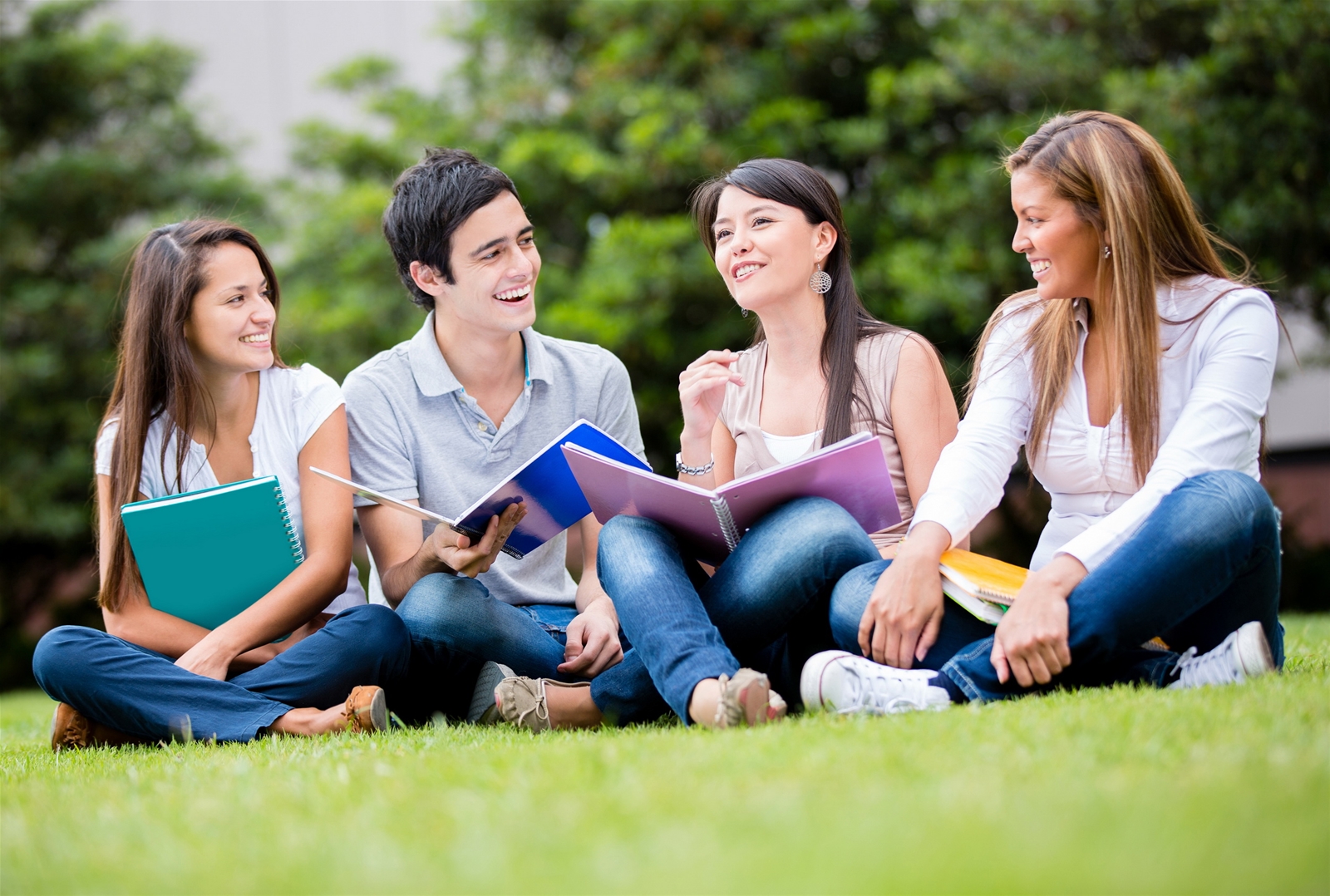 Luyện tiếng Anh theo chủ điểm sách giáo khoa
II. Complete each of the sentences using the correct form of the word in the box.
| | | | | |
| --- | --- | --- | --- | --- |
| Admit | accept | create | apply | decide |
| educate | educate | graduate | submit | achieve |
1. The…………….must file a written…………….to the university.
2. Many students apply for…………….to more than one college.
3. Students at university are called…………….while they are studying for their first degree.
4. She went to college to continue her……………. .
5. When is the final date for the…………….of theses?
6. This exercise encourages…………….in the use of language.
7. What is the minimum entrance…………….for this course?
8. Such behavior is totally…………….in a civilized society.
9. Success should not be measured solely by educational……………. .
10. It is the chief executive's opinion which is ultimately……………. .
III. Fill in each blank with one appropriate word to complete the passage.
After school many British students go to university. They (1)…………….to several universities through UCAS (Universities and Colleges Admission Ser-vice) and receive (2)…………….of a place on condition that they achieve certain (3)…………….in their A levels.
A first (4)……………., which is usually an honours degree, generally takes three years. Most course end with (5)…………….called finals. Results are given as classes (= grades): a first is the highest class, seconds are often split between upper second and lower second, and below that is a third. (6) …………….may add the letters BA (Bachelor of Arts) or BS (Bachelor of Science) after their name. Some graduates go on to study for a (7)…………….degree, often a master's degree or a (8)……………. .
Students in Britain formerly had their tuition (9)…………….paid by the state and received a government (10)…………….to help pay their living expenses. Now they receive only a loan towards their expenses, and have to (11) …………….£1000 a year towards tuitions. The new arrangements have caused a great deal of concern both among students and among members of te public who believe that education should be (12)……………. .
IV. Complete the following conditional sentences with suitable phrases.
1. OK, OK, I'll lend you the money as long as you……………next week.
2. What would you do if your car……………miles from anywhere?
3.Quite frankly, I think you're going to fail the exam unless you……...…harder.
4. We'll need more chairs if we…………so many people to the performance.
5. There……………no cinema in the town if the Odeon were to close.
6. If I………………Chinese, I'd do the translation myself.
7. But supposing our train is late, how………………the airport on time.
8. I'd apply for that job as an interpreter if I………………better French.
9. I'm sure you………………those headaches all the time if you wore your glasses more often.
10. I'll lend you War and Peace if I………………it before you go on holiday.
11. Suppose………………on a desert island, how would you survive?
12. I'd play a lot of sport if I………………so much work to do.
13. If I pass this exam………………to the university next October.
14. Should……………further information, please contact our publicity officer.
15. I'd go and see doctor with that rash if………………you.
V. Put the verbs in brackets in the correct tense to form 3rd or mixed conditionals.
1. If I……………(not see) it with my own eyes, I……………(not believe) it!
2. We………………(still live) in Cardiff if we……………(not find) someone to buy our house last year.
3. If Hilary…………(not look) out of the window at that moment, she……………(not spot) the criminals trying to break into her car.
4. Nobody……………(ever guess) he was a thief if he………………(not catch) red-handed talking money from the safe.
5. Henry……………(not ever get) that job at the bank if he……………(not go) to school with the manager's son.
6. Just think, if I………(take) that job with the export company, I…………(live) in Sao Paulo now, not Manchester!
7. If the doctor…..……(not notice) the defect when I was a child, I………(be) practically blind by now.
8. We…………(be) home in beds ages ago if you…………(not lose) the map!
9. Frank…………(be here) today if that boy…………(not know) how to do artificial respiration.
10. If you…………(listen) to the traffic report on the radio this morning, we………….(not sit) here in this jam.
VI. Are the underlined parts of the sentences correct? Correct the ones that are wrong.
1. If I have my wish, I'd be a film star.
2. If the disease will be untreated, it can lead to brain damage.
3. If a UFO landed in the center of London, there would be mass panic.
4. Have we delayed any longer, we would have have been too late.
5. If you could go to the concert, you'd have enjoyed it, I'm sure.
6. If you'll tell me where the vacuum cleaner is, I'll clean the house.
7. If they would have bought a group ticket, it would have been less expensive.
8. The alarm rings if anyone will approach the house.
9. If anything shall go wrong, give me a ring.
10. Just keep quiet about it. Mention it to anyone or you'll regret it.
11. If we drove through the town center, it will take longer.
12. If I am the President of the United States, I would order its nuclear weap-ons to be destroyed.
13. If he won't resign, the Prime Minister should sack him.
14. Hadn't I examined the photograph myself. I would have thought it was a fake.
15. It would be a serious setback, were the talks to fail.
VII. Complete the conversation. Put in the correct form of each verb in brackets.
Lucy: I'm going to watch a documentary on fashion tonight if no one
(1)…………..(want) anything else.
Emily: What time is that?
Lucy: Half past eight.
Alice: If it goes on after nine o'clock, (2)…………..(we/ miss) the start of the film.
Emily: I'd like to see the film too.
Lucy: Well, if you're both watching the film, (3)……..……..(I/ watch) it with
you. If (4)…..………..(I/ record) the documentary, I can watch it tomorrow.
Alice: I don't think we've got another tape. You know, if we bought a few new ones (5)…………..(we/ not keep) having this proplem.
Emily: If (6)…………..(I/ think), I could have bought some at the supermar-ket this afternoon.
Lucy: Chloe has recorded some tennis on this one, but that doesn't matter. If she really wanted to, (7)…………..(she/ watch) it by now.
Emily: Chloe (8)…………..(be) annoyed if you record over her tennis.
Alice: I'd be annoyed if someone (9)…………..(do) that to me.
Lucy: I'm sure if I explain, (10)…………..(she/ not mind)
Emily: Well, if (11)…………..(there/ be) a row, I'm going to keep out of it.

VIII. Complete the sentences to express your thoughts for each of the follow-ing situations.
1. Your colleague keeps interrupting you when you're speaking.
I'd rather you……………………………………………………………………...
2. It's ten to nine and your sister has to be at the station at nine!
Come on, it's time you……………………………………………………………
3. You lost your temper at work this morning and now you're sorry.
I wish……………………………………………………………………………...
4. Your brother is pretending not to have seen his old girlfriend.
Why are you acting as though……………………………………………………
5. You think your friend might lose his job and he should think about this
possibility.
But suppose you…………………………………………………………………
6. A friend has rather stupidly given your phone number to an insurance agent.
I'd rather you ……………………………………………………………………
7. Someone who's rather wealthy is always complaining about having no money.
Oh, stop talking as if you………………………………………………………….
8. You're depressed because you have to go back to work tomorrow.
If only I……………………………………………………………………………
9. A passenger on a boat stopped you from falling overboard by holding on to
your belt!
If he………………………………………………………………………………..
10. You think you may have called your friend at an inconvenient moment.
Would you rather I………………………………………………………………
IX. Write a sentence of similar meaning using the word in brackets.
1. But for the view, this would be a lovely room. (if)
…………………………………………………………………………………….
2. The police are ready on the streets because the protest may get violent. (in case)
…………………………………………………………………………………….
3. Please give the book back to me some time – I'd be grateful. (if)
…………………………………………………………………………………….
4. I'm living in Italy because I got married to an Italian. (If)
…………………………………………………………………………………….
5. I might lose my job, but they'd have to pay me a month's wages. (should)
…………………………………………………………………………………….
6. Simon was ill, so he didn't go to the party. (if)
…………………………………………………………………………………….
7. We've got a broken window because you and your friends were playing football in the back yard! (if)
…………………………………………………………………………………….
8. If you don't leave the building immediately, I'll call security. (or)
…………………………………………………………………………………….
9. Imagine a situation where sea levels rise dramatically. (what)
…………………………………………………………………………………….
10. I missed the end of the film so I don't know who the murderer was. (if)
…………………………………………………………………………………….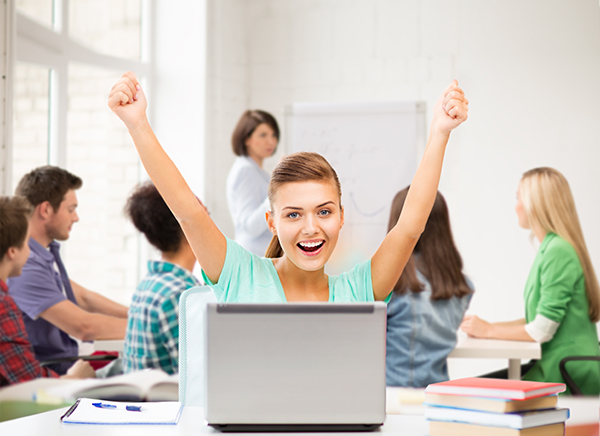 Luyện tiếng Anh tại nhà
ĐÁP ÁN:
I.
- First syllable: tertiary, agriculture, thoroughly, agency, applicant, preference, indicated, architecture, candidate, average.
- Second syllable: existence, certificate, requirement, linguistics, admission, severely, performance, identity, considerably, tutorial, security, insurance, majority, avail-able, proficiency
- Third syllable: education, university, aborigines, sociology, institution, agricul-tural, engineering, international, archaeology, undergraduate, academic, economics, Mathematics, opportunity, creativity
II.
1. applicants – application
2. admission
3. undergraduates
4. education
5. submission
6. creativity
7. requirement
8. unacceptable
9. achievement
10. decisive
III.
1. Apply
2. offers
3. grades
4. degree
5. exams
6. Graduates
7. further/ higher
8. doctorate
9. fees
10. grant
11. pay
12. free
IV.
1. Pay me back
2. broke down/ ran out of petrol
3. work
4. are going to invite
5. would be
6. knew/ understood
7. will we get to
8. spoke/ could speak
9. Wouldn't get/ have
10. Have finished/ finished
11. you were shipwrecked/ srtanded
12. didn't (always) have
13. I'll go
14. you require (any)
15. I were/ was
V.
1. hadn't seen-wouldn't have believed
2. would still be living-hadn't found
3. hadn't looked-wouldn't have spotted
4. would ever have got-hadn't been caught
5. would never have got-hadn't gone
6. had taken-would/ might be living
7. hadn't noticed-would be
8. would have been – hadn't lost
9. wouldn't be-hadn't known
10. had listened-wouldn't be sitting
VI.
1. If I had
2. is untreated
3. Ѵ
4. had we delayed/ If we had delayed
5. could have gone
6. Ѵ
7. had bought
8. approaches
9. should go/ goes
10. And you'll
11. Would take
12. Was/were
13. Ѵ
14. had I not examined
VII.
1. Wants
2. We'll miss
3. I'll watch
4. I record
5. We wouldn't keep
6. I'd thought
7. she would have watched
8. Will be/ is going to be
9. did
10. she won't mind
11. There's/ there's going to be
VIII. Suggested answers
1 . I'd rather you didn't interrupt me when I'm speaking.
2. It's time you left for the station.
3. I wish I hadn't lost my temper (this morning).
4. Why are you acting as though you hadn't/ haven't seen her?
5. But suppose you lost your job, what would you do then?
6. I'd rather you hadn't given my phone number to that insurance agent.
7. Oh, stop talking as if you were poor/ broke/ didn't have any money!
8. If only I didn't have to go to work tomorrow.
9. If he hadn't held on to my belt, I'd have fallen overboard
10. Would you rather I called (you) back later/ at another time?
IX.
1. If it wasn't for the view, this would be a lovely room/ If the view was better/ nicer, this would be…
2. The police are ready on the streets in case the protest gets violent.
3. If you'd give/ If you could give/ If you wouldn't mind giving the book back to me, I'd be grateful.
4. I wouldn't be living in Italy if I hadn't got married to an Italian.
5. If I should lose/ Should I lose my job, they'll have to pay me a month's wages.
6. If Simon hadn't been ill, he would have gone to the party.
7. We wouldn't have a broken window if you and your friends hadn't been Playing football in the back yard!
8. (please) leave the building immediately, or I'll call security.
9. What if sea levels rise/rose dramatically?
10. If I hadn't missed the end of the film, I'd know who the murderer was.
Bài tập tiếng Anh lớp 12 kèm đáp án trên đây hi vọng sẽ giúp các em hệ thống lại kiến thức và chuẩn bị tốt cho các kỳ thi sắp tới.